Available Dates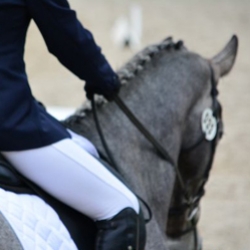 Classes to be run under British Dressage rules.
Please note: horse and rider combinations that have more than 37BD points MUST go H/C in Prelim and Intro classes. Any horse and rider combination placed 1st two or more times at a level must ride H/C in future classes or compete at a higher level.
Prizes in kind 1st – 3rd place and rosettes to 6th place.
Points will be awarded for 1st – 6th place in all classes (to horse and rider combinations). These will be cumulative for all four competition dates and the highest points scorers across all classes will be awarded overall prizes after the final competition.

Entry - all classes £13

Closing date for entries – Saturday prior to each competition.

Entries accepted by post or email. Please email your entry form and on the bank transfer reference competitor's surname and competition date.

Please note - no refunds available after the closing date.

PLEASE NOTE NEW BANK DETAILS. Payment by cheque - made payable to BENRIDGE RIDING CENTRE LIMITED or by Bank Transfer 30-95-76 Acc 00012101

Times will be available on Thursday prior to each competition. Check the website or facebook for details www.benridgeridingcentre.co.uk

Warm up and tests to be ridden on all weather arenas.

Food and refreshments will be available.

Dogs must be kept on a lead at all times.

Riders compete at their own risk and no responsibility will be taken by the organisers for injuries to horse, rider, spectator or vehicles.

Approved hats with a harness must be worn at all times.

Dress code: Stock / tie and jacket (tweed, black or navy).

Horses tied to wagons / trailers must not be left unattended.

Parking is in the field directly opposite the drive entrance. Please leave the area clean and tidy.
Associated Files